Rap Science - wORKSHOP SHOWS
​ABUNDANCE CENTRES CROYDON PRESENTS

NATIONAL SENSATION & SCIENCE RAPPER:
JON CHASE aka "OORT KUIPER"

Jon Chase is a freelance science communicator and rapper based in South Wales. Having completed an honours degree in Aerospace Engineering he then gained a BSc in Science and Science Fiction and a Masters degree in Communicating Science. Jon was also an associate lecturer at the University of Glamorgan for a year following graduation.

These science workshops for children aged 5-14 years old, all ages welcome subject to parental overview.

Reception 2:00pm
---
Rap Science Space
[WORKSHOP A] 2.30pm-3:45pm, Suitable for KS2 – Learn about planet Earth and its relationship to the solar system through the use of rhymes and demonstrations. What's special about planet Earth. What are the seasons all about? What is the Sun? What is our atmosphere made of? Find out answers to these and much more with rapping science presenter Jon Chase.
Science of Flight
[WORKSHOP B] 4:00pm-5:00pm, KS1 is based around a science rap created by Jon Chase that featured in the CBeebies' series Rhyme Rocket. The children engage with the basics of flight including what flight is, how flight is achieved and the benefits of flight.
[WORKSHOP C] 5:30pm-6:45pm, KS2 looks at the basics of aerodynamics; using practical activities to investigate thrust, drag, lift and gravity.
At the end of each workshop you will be treated to a special science rap!

​​

​GET YOUR TICKETS NOW!!!!
Tickets: Prices are per family
£12 for 2 workshops
£15 for 3 workshops
You cant afford to miss these VERY special one off science workshops with the wonderful inspirational rapper and scientist JON CHASE aka Oort Kuiper!!!
FOR MORE INFO:
You can book in advance via PayPal by sending your payment to the following email address: rujina000@gmail.com
Please state adults full name and number of children when making payment.
You can also contact me on this email address if you have any further queries!
Looking forward to seeing you all there!
Rujina Akthar
Executive Member
Abundance Centres Croydon Development Trust
https://www.facebook.com/abundancecentre.croydon
https://twitter.com/ACCroydon
---
Powered by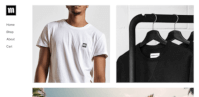 Create your own unique website with customizable templates.